Czech Saudi Business Forum will improve relations between Saudi Arabia and the Czech Republic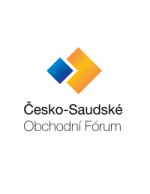 The aim of the business forum to be held in November in Prague, in particular to promote trade relations between the Czech Republic and Saudi Arabia. Shobokshi Investment provides business and investment opportunities between the Czech Republic and Saudi Arabia. With headquarters in Prague offers clients strategic location for business and investment opportunities in the Middle East, "the company said in a statement.
Economic growth in Saudi Arabia and stable economic middle could offer a number of Czech companies to business opportunities, investments and new projects. Diplomatic relations between the two countries are currently strained mainly because of anti-Muslim statements of President Milos Zeman. The conference could be one of the opportunities to start settle relations. Its subtitle is, inter alia, reads: Czech Republic and Saudi Arabia towards a strategic partnership. In order to provide communication in addition Shobokshi Investment has hired PR agency AMI Communications.
more information www.parlamentnilisty.cz